If you are having problems seeing website images please make sure you update your browser to the latest version.
HDMI Specifications and Programs
HDMI® Technology
Almost 12 billion devices enabled with HDMI® technology have shipped since the first HDMI specification was released in December 2002. The latest HDMI 2.1b Specification continues to enable the development of new product categories and innovative solutions to meet the growing demand for higher performance and more immersive consumer experiences.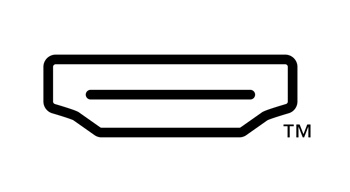 HDMI technology continues as the leading digital video, audio and data interface that connects ultra high-definition displays to a wide range of consumer electronics, PC, mobile, automotive and commercial AV devices. It also has expanded into enabling solutions for industries such as healthcare, military, aerospace, security and surveillance, and industrial automation.
The worldwide ecosystem of HDMI-connected devices and solutions includes a network of Licensed HDMI Adopters, Authorized Test Centers, Authorized Test Equipment Manufacturers, manufacturers, resellers and installers.
Allows HDMI-enabled source devices to utilize a USB Type-C connector to directly connect to HDMI-enabled displays without adapters
Learn more...
Join the worldwide community of Licensed HDMI Adopters and get first access to HDMI specifications and other important information.
Learn more...
The HDMI Specification Ver. 1.3a is available at no charge. To download this version of the HDMI specification, please complete the form at the HDMI 1.3a download page.

HDMI® Licensing Administrator, Inc. (HDMI LA) is the agent appointed by the HDMI Forum to license Version 2.1b of the HDMI Specification and is the agent appointed by the HDMI Founders to license earlier HDMI Specifications.
Our Contacts
USA
HDMI
®
Licensing Administrator, Inc.
550 S. Winchester Blvd,
Suite 515
San Jose, CA 95128, USA
Contact HDMI LA