If you are having problems seeing website images please make sure you update your browser to the latest version.
Join HDMI LA Events
HDMI Adopters have opportunities to join special HDMI LA events such as trade shows, developers' conferences, media tours and more. Our most popular event is the annual CES Show in Las Vegas where adopters can rent kiosks in our booth to promote their companies and share in the high visitor traffic and exposure from our media tours. Our international developers' conferences are also an opportunity to reach your customers in the HDMI Ecosystem. We can also offer support for your events by helping with your event graphics and signage promoting your company as an authorized HDMI Adopter, or perhaps stop by your booths to talk about HDMI Technology. To find out more please contact Valerie Clark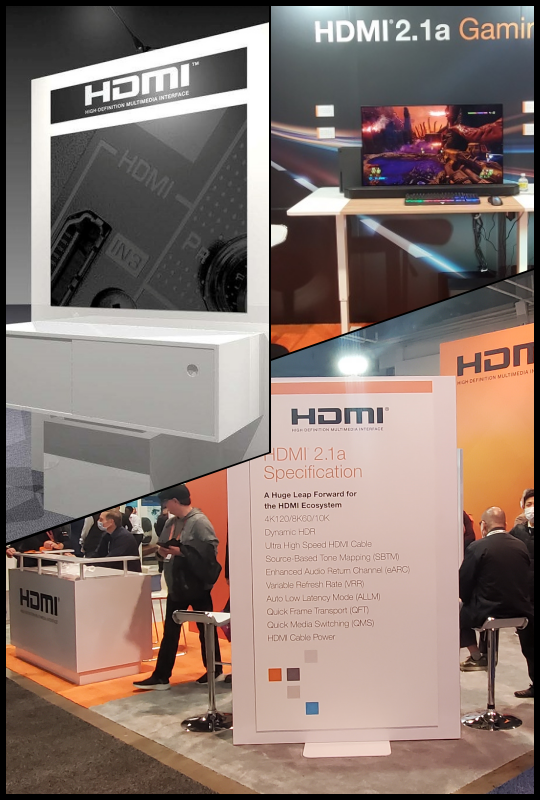 CES 2024

Las Vegas, NV

LVCC, Central Hall Booth 16829

From January 09, 2024 to January 12, 2024

Universal Semiconductor & Display Expo (UDE) 2024

Shenzhen Futian Convention and Exhibition Center

Visit HDMI LA at our booth! #1-C15

From February 26, 2024 to February 28, 2024

HDMI® Licensing Administrator, Inc. (HDMI LA) is the agent appointed by the HDMI Forum to license Version 2.1b of the HDMI Specification and is the agent appointed by the HDMI Founders to license earlier HDMI Specifications.
Our Contacts
USA
HDMI
®
Licensing Administrator, Inc.
550 S. Winchester Blvd,
Suite 515
San Jose, CA 95128, USA
Contact HDMI LA