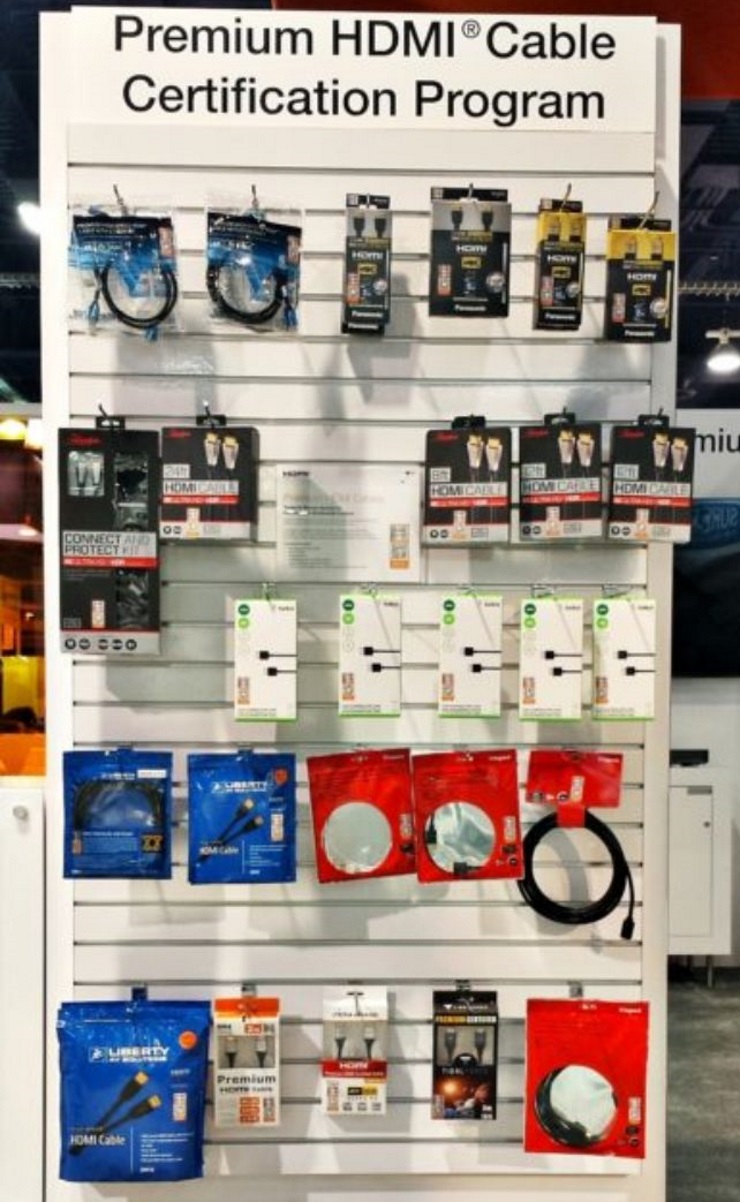 Joint Promotion at CES 2017 Highlights Premium Experience
Ensuring the best performance for consumers of the latest UHD products is the shared mission of two important industry programs. In our HDMI Licensing Administrator (HDMI LA) booth we featured our Premium HDMI® Cable Certification Program with a display of some of our prominent cable manufacturer program participants; and we also featured a display from our promotional partner the UHD Alliance (UHDA) showing their Ultra HD Premium™ certified products.
Premium HDMI Cables on display featured Rocketfish, Vanco, Legrand, Panasonic, Liberty AV, and Belkin. The UHDA's Ultra HD Premium demo displayed a Panasonic UltraHD Blu-ray player and Panasonic 4K/UHD TV. UHDA Promotions Group members Toshiroh Nishio and Dan Schinasi were on hand to show their demonstration.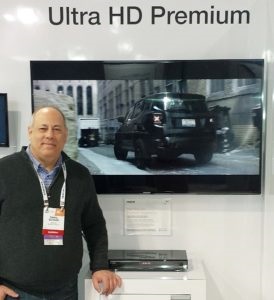 Photos:
• Some of the world's top Premium HDMI Cable manufactures were featured in the HDMI LA booth.
• UHDA Promotions Group Chairman Dan Schinasi displays the group's Ultra HD Premium products
Brad Bramy

January 25 2017