Spotlight is on First USB Type-C to HDMI Cable at the HDMI Developers Conference. HDMI Alt Mode for USB Type-C Brings Together Key Companies Elka International and Cypress Semi.
The HDMI DevCons in Shenzhen and Taipei took place the week of February 12 and featured the HDMI Premium Cable Certification Program and the latest on HDMI Alt Mode for USB Type-C. Speakers represented Cypress Semiconductor, Granite River Labs, Tektronix, Teledyne Lecroy, Allion Labs, the UltraHD Alliance, and demonstrations included solutions from Panasonic and Elka.
ELKA International also announced that it has brought to market the first HDMI Alt Mode cable. The cable allows smartphones, digital cameras, set-top boxes and other HDMI-enabled sources with USB-C connectors to connect directly to displays with HDMI ports, including HD and 4K televisions. The Taiwanese company employed Cypress Semiconductors' EZ-PD CCG3 USB-C controller, using its programmability to streamline firmware development and provide upgradeability.
As HDMI Alt Mode products get ready for market launch both Simplay Labs and Sony ATCs have announced they will begin HDMI Alt Mode testing in late March.
In The News: Electronics Weekly.

Shenzhen Crowd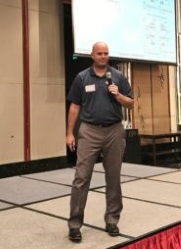 Cypress Semiconductor presents
HDMI Alt Mode demo attracts a crowd in Shenzhen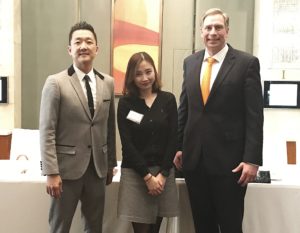 HDMI LA Team in Shenzhen –
Jeff Park, Director of Technology;
Maggie Wang, Marketing and Business Development Mgr. Shenzhen,
Rob Tobias, President and CEO
Brad Bramy

February 22 2017