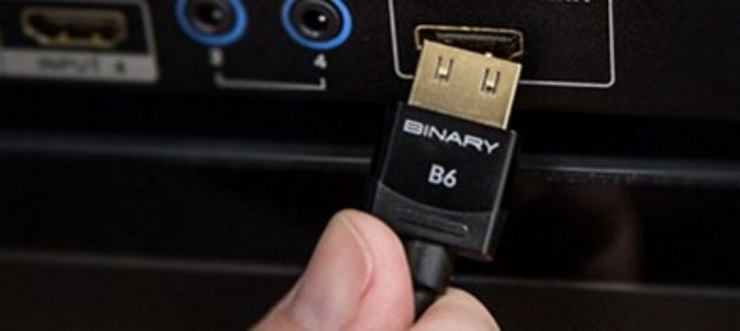 Premium HDMI Cable Certification Program Continues to Expand In Commercial Integration Channel
Demonstrating the importance of high performance design, production and testing of products for the 4K ecosystem – Binary Premium HDMI Cables recently launched and are now available for the commercial integration channel. Brought to market by SnapAV, the Binary™ B6 Series Premium Certified HDMI Cables with Ethernet are one of the latest program entries to ensure delivery and compatibility of high bandwidth feature-rich 4K/UltraHD content.
Established in 2005 by custom installers and headquartered in Charlotte, North Carolina, SnapAV is a manufacturer and exclusive source of more than 2,000 audio, video, surveillance and networking products for the residential and commercial integration market. For six years running, SnapAV has been named to the prestigious Inc. 500|5000, a list of the fastest-growing privately held companies in America. In addition to its Charlotte headquarters, SnapAV has operations in, Dallas, Fresno, Thousand Oaks and Taipei, with over 250 employees internationally.
Binary™ B6 Series Premium Certified HDMI Cables feature GripTek™ connector technology, flexible ultra-compliant jackets, and low-profile connectors.