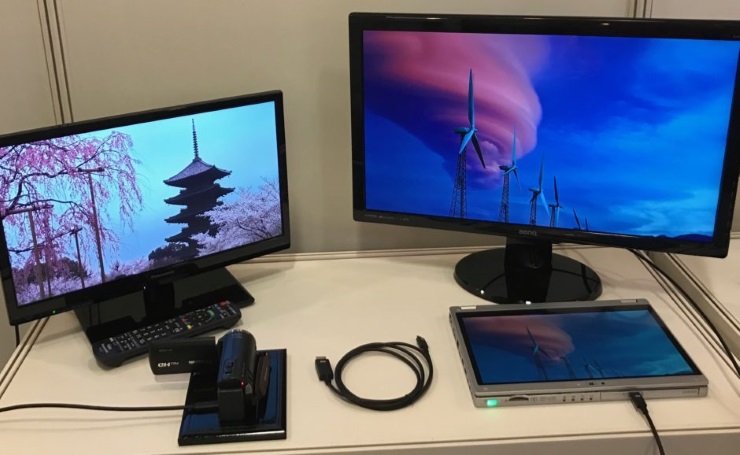 Computex 2017 Showcases HDMI Alt Mode for USB Type-C with First Market-Ready Cables and Multiple Demos
The HDMI LA Team has a booth at Computex 2017 in Taipei and one of the highlights is a selection of USB Type-C to HDMI cables. Manufacturers with cables on display include Elka, Amphenol and Sure-Fire; and Computex attendees are excited these cables are ready to bring to market. Accessories such as cables have to be ready-to-go to support HDMI Alt Mode enabled devices as they get ready to launch in the near future.
Also featured at the booth are demonstrations of HDMI Alt Mode enabled source devices including a digital camcorder and a PC tablet connected to 4K HDMI displays with the new cables (photo above). These sources are able to utilize HDMI technology and features and also connect directly to HDMI displays without the need of adapters or converters.
Press briefing sessions and interviews are taking place at the booth, and HDMI Adopters and manufacturers are scheduling meetings and dropping by to meet the HDMI LA team. Available at the booth are: Rob Tobias, President and CEO; Jeff Park, Director of Technology; Val Robbins, Marketing and Events Specialist; Mike Ma, Marketing and Business Development Manager, Taiwan; Gwen Sun, Adopter Services.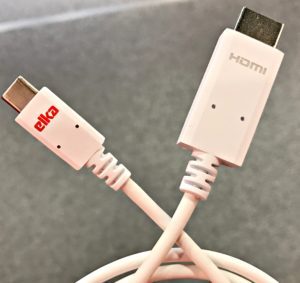 Elka USB Type-C to HDMI Cable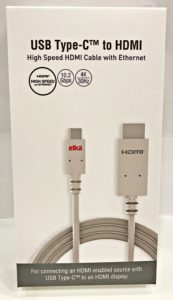 Ready to Market Packaging on Display at Computex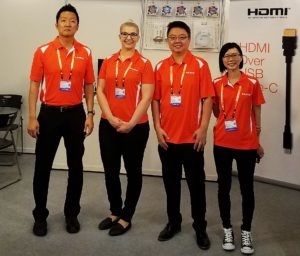 Jeff Park, Val Robbins, Mike Ma, Gwen Sun